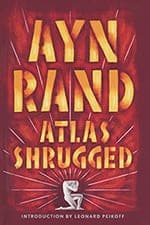 With adoring fans, rabid critics and very few in between, why does Atlas Shrugged evoke such impassioned responses? Because it grapples with the fundamental problems of human existence — and presents radically new answers. Atlas Shrugged, Ayn Rand's last novel, is a dramatization of her unique vision of existence and of man's highest potential.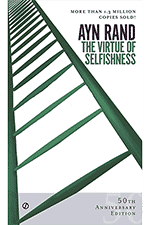 We all know that selfishness is evil, right? Ayn Rand challenges us to think again. A conception of selfishness that leads us to condemn an industrialist who produces a fortune and a gangster who robs a bank, "as equally immoral, since they both sought wealth for their own 'selfish' benefit" is deeply flawed.
"To redeem both man and morality," she argues in the book, "it is the concept of 'selfishness' that one has to redeem."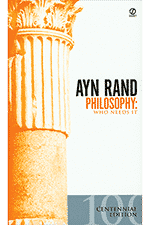 In this book, Ayn Rand shows how abstract ideas have profound real-life consequences. Contrary to the notion that philosophy is detached from practical concerns, Rand sees philosophy's influence everywhere, arguing among others things that a person's implicit worldview impacts his ambition and self-confidence, that the notion of "duty" destroys morality and a proper understanding of personal responsibility, and that placing faith above reason unleashed twentieth-century totalitarianism.
About the Author