OAC® Program Overview
The Objectivist Academic Center (OAC®) is ARI's premier intellectual training program. It features live classes with Objectivist experts conducted via videoconference, and personalized feedback on students' writing, speaking, and understanding of Objectivism. The OAC's three-year curriculum provides elite instruction in the central questions of philosophy, in Objectivism and its applications, in how to communicate ideas, and—above all—in how to think philosophically.
The OAC is accepting applications for the 2019-20 graded-student program until July 7. The auditor registration deadline is September 12.
The OAC graded-student program is aimed at individuals in or aspiring to careers as professional intellectuals (e.g., educators, lawyers, writers) or intellectual professionals (e.g., businessmen, doctors, financiers). All others are encouraged to audit the OAC to receive the same education as graded students but without personalized instructor feedback. The OAC is a tuition-based program, with scholarship support available to graded students. See "Participation Options" for more details.
OAC® Program Experience
The foundation of the OAC is a three-year intensive program in which you will develop skills in abstract reasoning and philosophical thinking. You'll deepen your knowledge of Objectivism and learn how to apply it to a range of philosophic and cultural issues. At the same time, you'll have the opportunity to improve your communication skills and to explore what it means to be a professional intellectual or an intellectual professional.
Each year of the 3-Year Program has a distinct focus and curriculum, and builds upon what was taught in prior years. OAC courses are taught by ARI's experienced instructors and include a mixture of live videoconference classes, recorded lectures, assigned readings and written materials on the class website.
There are a variety of assignments each year, including short written assignments, longer written assignments, oral presentations and opportunities to evaluate other students' written and/or oral work. Students receive personalized feedback and benefit from direct interaction with ARI's intellectual staff.
Workload and Schedule
The 3-Year Program is designed to fit into the workload of full-time college students and working professionals, and is comparable to adding an undergraduate course to one's schedule. Most students report spending 6-9 hours per week on the OAC including classes, readings and assignments.
OAC classes run from mid-September to mid-April, with Thanksgiving, Christmas and winter breaks. Live classes occur once or twice per week and run for two to three hours.
Prerequisites
A basic familiarity with Objectivism is required to join the OAC as a graded student, and is recommended for auditors. At minimum, applicants are expected to have read the following works prior to applying:
The Fountainhead
Atlas Shrugged
The Virtue of Selfishness
Capitalism: The Unknown Ideal
Objectivism: The Philosophy of Ayn Rand
Advanced Training Network
Graduates of the OAC Program become part of a network of individuals who are eligible to participate in advanced-training opportunities, including exclusive courses and seminars, based on individual interest, fit and career relevance, as well as ARI's own resources. The emphasis is on developing the philosophical knowledge and skills needed to succeed as an Objectivist in both intellectual and professional contexts.
The structure and content of OAC offerings may vary from year to year, as we make curriculum and calendar changes in an ongoing effort to improve the program. The anticipated courses in 2019-20 are:
Year 1: OBJECTIVISM IN DEPTH
The first year is a seminar course that explores in depth some of the key principles of Objectivism, especially in ethics, metaphysics, and epistemology. It also considers what Objectivism teaches about proper philosophical methodology, and how Objectivism is distinctive and radical within the history of philosophy. The main readings for the course are by Ayn Rand and Leonard Peikoff. By the end of Year 1, you will have a far better grasp of Objectivism and be able to better assess your own understanding of it, and you will be better-equipped to use the philosophy to more fully aid your own life, thinking and happiness.
Year 2: PHILOSOPHICAL QUESTIONS AND COMMUNICATION
The second year focuses on understanding core principles of Objectivism in the context of philosophy and philosophical arguments more widely. Students are also trained in the essentials of writing and communicating philosophical arguments. By the end of Year 2, you will have studied Rand alongside other thinkers and acquired a more first-handed understanding of the central questions and issues of philosophy and of Objectivism's unique perspective on these questions and issues. Additionally, you will have improved your own thinking methodology and your ability to be an effective, objective communicator.
Year 3: INTELLECTUAL SKILLS AND ANALYSIS
The third year concentrates on philosophical detection and analysis, and continues the oral and written communication training begun in Year 2. Students read, write and analyze intellectual work—from academic philosophical writing to more popular applied intellectual writing—with the goal of learning what it really means to think through an issue or an argument from an Objectivist perspective. By the end of Year 3, you will have improved your ability to identify the assumptions, premises and implications of philosophical arguments, and you will be able to better apply Objectivism in the analysis of such arguments in your field and others.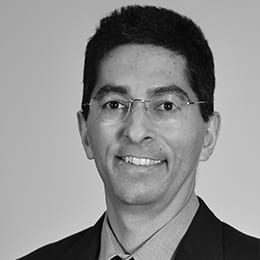 Senior Fellow and Chief Philosophy Officer, Dean of the OAC
SPECIALTIES
Objectivism, Ayn Rand's novels and ideas, religion and morality
Senior Fellow and Vice President of Content
SPECIALTIES
Ayn Rand's novels and ideas, environmental issues, writing and communication skills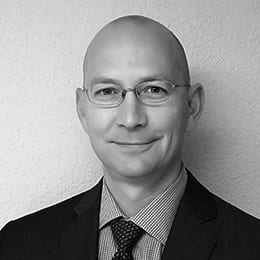 Fellow and Instructor
SPECIALTIES
History of philosophy, Ayn Rand's novels and ideas, Aristotle, morality and ethics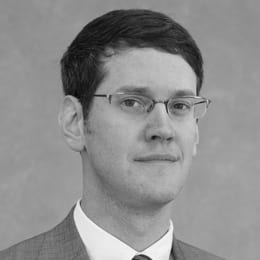 Fellow and Instructor
SPECIALTIES
Philosophy, morality/ethics, epistemology, logic, Objectivism, Ayn Rand's novels and ideas, culture and society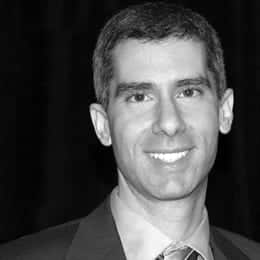 Fellow and Director of Policy Research
SPECIALTIES
Foreign policy, individual rights, ethics in foreign policy, writing and communication skills
OAC ® Alumni
The OAC has been an invaluable source of intellectual and moral support for me throughout my academic development, and continues to be as I embark on a career in academia.

DALE STEVENS

Associate Professor at York University

Participating in the OAC allowed me to deepen my understanding of Objectivism and to improve my communication skills.

ELIZABETH A. LAUGHTON

Attorney (CA, VA and DC)

My OAC classes were an excellent supplement to my college education. They improved my ability to think and write with precision, and to engage in honest, critical philosophic inquiry.

RAY GIRN

Founder and CEO, Higher Ground Education
OAC ® Program Details
You may apply to participate in the OAC as a graded student or you may register as an auditor.
Those accepted into the OAC as graded students are usually aspiring to or pursuing careers in academia, public policy or business where the philosophy of Objectivism can heavily influence their way of thinking, and where they will be in a position to be ambassadors for Rand's works and ideas. Graded students are held to a high academic standard and must keep up with their assignments; failure to do so may result in removal from the program.
Those outside the demographic for the graded student program are encouraged to audit the OAC. Auditors attend live classes and can access the course website and assignments, but do not receive grades or other instructor feedback and are ineligible for benefits.
Graded Students: $3450 / year
(Application required; tuition scholarships available by application)
Participate in live classes
Have access to class forum and class recordings
Have access to instructor office hours
Receive grades and personalized feedback on assignments and exams
Eligible to be invited to advance to next program year based on previous performance
Receive credit toward OAC graduation requirements upon successful completion of an OAC year
Receive special consideration for OCON and AynRandCon scholarships
May be considered for professional mentoring for those pursuing academic careers
May apply for grants to support intellectual work and careers (e.g., dissertation grants, graduate school application fees)
May apply for OAC tuition scholarships
Auditors: $2850 / year
(Application not required; tuition scholarships not available)
Participate in live classes
Have access to class forum and recordings
Assignments are optional and not graded
Eligible to take Year 2 after completing Year 1, and to take Year 3 after completing Year 2
Credit toward OAC auditor certificate after completion of each year
Questions?
Write to us at oac@aynrand.org.
The OAC is ARI's most resource-intensive educational offering, and the training it provides is among the most valuable that ARI offers. Consequently, the OAC is a tuition-based program. OAC tuition in 2019-20 is:
Graded Students: $3450 / year
Auditors: $2850 / year
Those applying to the graded student program may apply for a tuition scholarship (issued in the form of a waiver) to defray some or all of the cost of tuition. The tuition scholarship application is an optional component of the graded student application, and must be completed when you apply to the OAC. Tuition scholarships are not available for auditors and auditor tuition is due at registration.
Tuition scholarship applications are evaluated on the basis of merit. A scholarship and is not guaranteed if one is accepted into the graded student program, and scholarships may be awarded at a lower level than what has been requested.
This said, do not let financial concerns prevent you from applying to the OAC. If you have limited funds but are ready to make the commitment to the OAC, then you should apply to the program and request a tuition scholarship. We cannot project in advance the likelihood that you will be awarded a scholarship, but we make every effort to support qualified candidates.
Tuition scholarship decisions are provided following one's acceptance into the OAC. Any tuition due may be paid in installments throughout the OAC school year.
Tuition Refund Policy
Those who exit the OAC before the end of the second week of classes will be fully refunded any tuition paid minus a $50 administrative fee. Those who exit after the second week will be refunded according to the following schedule:
During third week: 75%
During fourth week: 50%
During fifth week: 25%
After fifth week: no refund
Questions?
Write to us at oac@aynrand.org.
Graded-Student Application Deadline: Midnight Pacific time, July 7, 2019
Auditor Registration Deadline: Midnight Pacific Time, September 12, 2019
OAC Program Dates: mid September 2019 – mid April 2020
Auditors ($2850 / year)
(Application not required; tuition scholarships not available)
To register as an auditor, complete the OAC Auditor Registration Form. Payment is due upon registration.
Graded Students ($3450 / year)
(Application required; tuition scholarships available by application)
Click "Apply" to be taken to ARI's application portal. Select the OAC application to begin the application process. You may save and return to your application at any point before the application deadline.
The graded student application includes a timed 2-hour exam that must be completed by the application deadline. If you are applying for a tuition scholarship, you must complete the optional tuition scholarship application form that is a part of the OAC application.
If you receive an error message when accessing the application portal, please clear your browser cache and try again.
Questions? Write to us at oac@aynrand.org.
Key Dates
July 07, 2019

Graded-Student application deadline; applicants notified by the end of August

September 12, 2019

Auditor registration deadline

Sept 2019 - Apr 2020

Duration of OAC Program, including Thanksgiving, Christmas and winter breaks
FAQ
WHAT KIND OF WORKLOAD CAN STUDENTS EXPECT IN THE OAC PROGRAM?
Live classes generally occur once or twice a week and run for two to three hours; many of these live classes have pre-assigned readings and writing assignments. Overall, the workload is roughly similar to that of an undergraduate college course.
IS THERE AN AGE LIMIT FOR APPLYING TO THE OAC?
No. There is no age limit for applying to the OAC. While most OAC students are college age, every application we receive will be considered in terms of the candidate's fit with the program. Applicants under the age of eighteen require parental consent to enroll.
I GRADUATED FROM COLLEGE MANY YEARS AGO. CAN I STILL APPLY?
Yes. Applicants need not be currently enrolled in or recently graduated from a university program in order apply to the OAC. We will consider every application we receive.
CAN NON-US RESIDENTS APPLY TO THE OAC?
Yes. OAC classes are offered via internet videoconference, with students participating remotely. As such, applications are welcomed from citizens of any country, and we regularly have students joining us from around the world.
IS THE OAC AN ACCREDITED PROGRAM?
No. The OAC does not currently offer university accreditation. The OAC is intended to supplement, not replace, a standard college education.
WHERE ARE CLASSES CONDUCTED?
Courses within the OAC are conducted exclusively online, typically by videoconference. Since there is no physical campus, participants may join live sessions from anywhere in the world.
WHEN DO LIVE CLASSES TAKE PLACE?
Classes have most often been held once a week in the late afternoon Pacific time, but with students located across the world we try to find a time for live classes that will allow for the greatest number of students to participate.
WHAT ARE LIVE SESSIONS LIKE?
The OAC's live classes are conducted within an online videoconferencing program that allows each student to participate in live classes audibly (by microphone) and visually (by webcam). Attendees have the option of appearing as individual "screen blocks," which makes interaction between students and instructors both easy and enjoyable.
HOW ARE ASSIGNMENTS COMPLETED AND GRADED?
The OAC conducts its daily business within an online Moodle course administration platform. This type of system will be familiar to all who have taken online college courses administered via programs such as Blackboard or Brightspace. Each student is granted access to an account wherein he or she is able to view the syllabi, submit assignments, participate in forum discussions, submit questions through the virtual office or chat with fellow students in the student lounge
WHAT HAPPENS IF A STUDENT CANNOT ATTEND A LIVE CLASS?
Students are encouraged to attend every class in order to get the maximum benefit from the course. However, OAC participants are sometimes unable to attend classes due to their work or school commitments. In these cases they are able to listen to recordings of the live classes, which are typically made available the day after a given session takes place. This makes it convenient for students with complex schedules to actively participate in the course.
HOW OFTEN DO STUDENTS COMPLETE ASSIGNMENTS?
There is typically one short assignment due per week along with corresponding readings. Several papers are also assigned throughout the year.